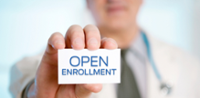 In previous posts, I have talked about several aspects of strategic benefits communication. Now it's time to put those strategies into action. As we approach enrollment season, let's look at five key steps to ensuring this year's open enrollment is successful for you and your employees.
1. Determine your key objectives
What do employees need to know this enrollment season? As you review your benefit plan designs, think once again about your key objectives, and for each, how you will make employees aware and keep them engaged. What are the challenges employees face when making their benefits decisions?
Are you rolling out new medical plan options? Does this include HDHP options? An HSA? Are there changes in premiums and contribution levels?
Are there any changes to other lines of coverage such as dental, life insurance, disability insurance?
Are you adding new voluntary plans this year? How do they integrate with your medical plans? Do they plug gaps in high deductibles and out-of-pocket expenses? Are there existing voluntary plans with low participation?
Are there other important topics to share with employees, like new wellness programs, or health-driven employee events?
Once you've gathered this information, you can develop a communication strategy that will better engage employees in the benefits decision-making process.
2. Perfect your script
What do you know about your employee demographics? Diversity doesn't refer only to age or gender. It could mean family size, differences in physical demands of the job, income levels, or simply lifestyle. It isn't a one-size-fits-all world anymore. As you educate employees on benefits, you will want to give examples that fit their lives.
You will also want to keep the explanations as simple as possible. Use as much plain language as you can, as opposed to "insurance speak" and acronyms. Benefit plans are already an overwhelming decision, and as we have seen in our research, employees still don't fully understand their options.
3. Use a multi-faceted communications strategy
Sun Life research and experience has shown that the most appreciated and effective strategies incorporate multiple methodologies. One helpful tactic is to get a jump-start on enrollment communication. As enrollment season approaches, try dynamic pre-enrollment emails to all employees, using videos or brochures. Once on-site enrollment begins, set up group meetings based on employee demographics. This will arm employees with better knowledge and prepared questions for their one-to-one meeting with a benefits counselor.
Consider hard-to-reach employees as well, and keep your websites updated with helpful links and provide contacts who are available by phone for additional support.
Also, look to open enrollment as a good time to fill any employee data gaps you may have, like beneficiaries, dependents, or emergency contacts.
4. Check your tech!
We have talked in previous posts about leveraging benefits administration technology for effective communications. For open enrollment, especially when you may be introducing new voluntary insurance plans, it is important to check your technology. I recommend this evaluation take place at least 6 to 8 weeks before open enrollment if possible.
Working with your UBA advisor, platform vendor and insurance carriers, some key considerations:
Provide voluntary product specifications from your carrier to your platform vendor. It is important to check up front that the platform can handle product rules such as issue age and age band pricing, age reduction, benefit/tier changes and guarantee issue rules. Also, confirm how the system will handle evidence of insurability processing, if needed.
Electronic Data Interface (EDI). Confirm with your platform partner as well as insurance carriers that there is an EDI set-up process that includes testing of file feeds. This is a vital step to ensure seamless integration between your benefits administration platform, payroll and the insurance carriers.
User Experience. Often benefits administration platforms are very effective at moving data and helping you manage your company's benefits. As we have discussed, when it comes to your employee's open enrollment user experience, there can be some challenges. Especially when you are offering voluntary benefits. Confirm with your vendor what, if any, decision support tools are available. Also, check with your voluntary carriers. These could range from benefit calculators, product videos, and even logic-driven presentations.
5. Keep it going
Even when enrollment season is over, ongoing benefits communications are a central tool to keeping employees informed, educated, and engaged. The small window of enrollment season may not be long enough for people to get a full grasp of their benefits needs, and often their decisions are driven by what is easily understood or what they think they need based on other people's choices. Ongoing communications can be about specific benefits, wellness programs, or other health and benefit related items. This practice will also help new hires who need to make benefits decisions rather quickly.
In summary, work with your UBA consultant to customize benefits and enrollment communications. Leverage resources from your provider, who may, as Sun Life does, offer turnkey services that support communication, engagement, and enrollment. Explore third-party vendors that offer platforms to support the process. The whole thing can seem daunting, but following these steps and considerations will not only make the process easier for you, it will make a world of difference to your employees.
Originally published by www.ubabenefits.com