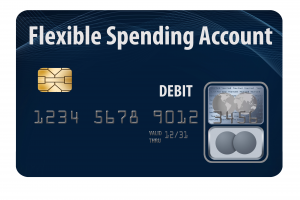 As 2019 is nearing an end, many people are looking at this year's medical expenses to plan for how much they should set back for next year. In investigating these expenditures, you may notice that you still have money in your Flexible Spending Account (FSA) for 2019. FSAs are unique in that any unused money from this plan year is forfeited once the new year begins. You definitely do not want to leave money in your FSA once 2020 rolls around. To help, we've compiled a list of some ways to use up your hard-earned FSA money that you may not have thought possible!
Acupuncture
Acne treatment
Breast pump and supplies
Chiropractic treatments
Dental treatments—orthodontia, medically necessary water fluoride treatments, caps, fillings, x-rays
Eyes—glasses, surgery, contact lenses
First aid kit
Genetic testing—including BRCA gene testing
Motion sickness medicine
Nutritionist consultations
Sunscreen
Smoking cessation program
Vaporizer
Vasectomy
Weight loss programs/surgery
There are even some high-tech gadgets that may fall into the medically qualified expenses category:
Acne light therapy
Electronic stimulation instruments for pain
Medically necessary mattresses
Smart thermometers
Don't leave your FSA money on the table in 2019! You have earned this money so make sure you use it to its full potential.
This list is not an exhaustive list of ways to spend your FSA money nor does it guarantee your insurance program considers these to be qualified expenses. Check with your HR department and insurance agent if you have questions about qualified expenses.