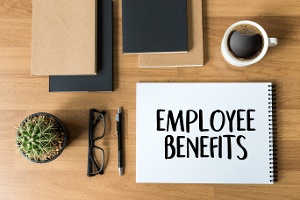 According to recent studies disability income is a rising star in the employee benefits market. This is due to a variety of factors. Most poignantly insurance company attempts to court and educate employee benefit advisers about the product, historically low national unemployment and financial impact of the recent tax reforms.
In discussions with successful financial and employee benefits professionals across the country, one of the common traits observed is their ability to adapt their business in the midst of market change.  To accomplish this, professionals must not only pay attention to industry trends, but also anticipate how to shift an organizational process to maximize positive outcomes.  Of equal importance is optimizing the client experience.  Executed successfully, this type of innovation will result in phenomenal business rewards.
Is this disability income protection trend an opportunity wave you should ride?
When reviewed more closely, Disability Income Protection placements within the context of employee benefits programs is a triple-win scenario for today's economic environment.
The employer wins because it enhances the ability to attract, retain and recruit employees.
The employee wins as they are provided easy and efficient access to more adequately protect their most valuable asset, the ability to earn income.
The advisor wins because these new product placements drive new revenue and deepen the engagement with the customer. 
If your clients believe in providing traditional group long term disability coverage to their employees, they will likely engage in a discussion pertaining to enhanced disability income protection for executives and key contributors.
In an April 2018 article featured in Think Advisor titled, "Maybe Employers Are Ready to Be Aware of Disability Insurance", Allison Bell cites comments on two major disability insurance companies' recent earnings calls that securities analysts see increased employer interest in adding to disability benefits. This is thought to be attributed to the current state of the U.S. economy where near full employment levels have convinced employers that they have to do more to attract and retain good workers.
How can you position this opportunity?
Focus On Incentive-Based Compensation – Most group long term disability insurance programs insure only base salary. However, most executives, sales professionals and other key contributors within an organization are compensated beyond base salary alone. Bonus, ownership distributions, stock bonus plans, and other fringe benefits add up to a significant portion of income uninsured by the group disability insurance program. When disability occurs without any other form of planning beyond a group program, these valuable employees are left in a devastating financial state, drastically disrupting their lifestyles.
C-Suite Engagement. Although disability income programs are often implemented by an HR Team, they may not always have influence to make company decisions or recommendations for benefit programs. These programs are most successful when the executive team is engaged in the initial discussions for development. Focus on your clients where you have a strong relationship with the C-Suite to gauge their interest. After all, they are the most likely to benefit from this type of disability income protection program.
A Life Happens recent study called "What Do You Know About Disability Insurance?" concluded 7 in 10 employed Americans would have trouble in a month or less if they couldn't earn a paycheck. This statistic emphasizes the importance of disability income protection insurance and why advisers need to be talking to clients about their options.
If you would like to discuss disability income protection more in-depth, please contact your local  UBA Partner Firm.
Originally published by www.ubabenefits.com