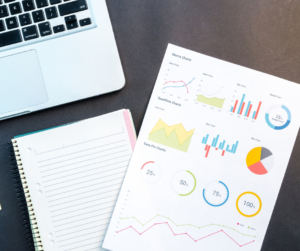 There are certain issues that have taken center stage in the collective conscious when talking about the workplace, the future of work and how the current workforce is faring under the current conditions. Naturally, as those things enter the collective conscious, researchers find themselves asking what exactly holds true and what can we learn from it?
As usual, my inbox is full of the latest studies and surveys being conducted by HR vendors, researchers and employers of all sizes. In today's data drop, we're going to take a closer look at how employees view diversity and inclusion efforts, what challenges they're facing when it comes to mental health and the impact the gig economy is having.
The D&I Appetite
At this point, there should be little doubt around the importance of D&I or DEI in your organization. It's been well established the impact it has on the bottom line and employer brands, but if you needed more reassurance, the latest study from Boston Consulting Group should hammer it home.
The study asked questions of more than 200,000 employees across 190 countries and the results shouldn't come as a surprise to anyone who's been following sentiments around DEI over the last year. Results included the following:
More than half (51%) of U.S. respondents said they would exclude a company from their job search if its values and stance on diversity and inclusion (D&I) didn't match their own beliefs. This number was even higher among respondents 30 years and younger (56%).
D&I became more important over the last year across all age groups globally. In the U.S., respondents 30 years and younger (72%) were most likely to agree with this statement compared to all U.S. respondents (63%) and all respondents globally (69%).
It's a notable sentiment following the release of research by diversity platform Headstart as part of its "Discrimination in American Hiring" report. The findings show that 54% of those seeking a new job in the last two years felt they were frequently discriminated against. That number rose to 66% for Black Americans and 83% for those who identify as gender-diverse. Interestingly, however, 30% of respondents who faced recruitment discrimination would consider reapplying for the same company.
Mental Health Struggles
In June of last year, the Centers for Disease Control and Prevention (CDC) released data which showed that 40% of Americans were struggling with mental health. That number hasn't decreased as the pandemic has continued and the months that followed included a hectic election and numerous other crises.
A more recent report from The Standard, an Oregon based insurance company, showed that 55% of workers surveyed said that a mental health issue had affected them more since the pandemic began. MetLife's annual Employee Benefits Trends Study backs this up, with 54% saying mental health has been their biggest concern during the pandemic.
This won't come as a surprise to HR teams that have been working toward developing mental health support tools for their workforces, but it should also be extended to talent teams as they consider their hiring processes.
Among the unemployed, one in five are or have been treated for depression in the last year. Many suffer from sleep loss and high levels of stress that can impact their ability to search and interview for a new job. Long term unemployment can lead to serious health issues such as obesity and other conditions related to stress and inactive lifestyle.
Expanding Gig Economy
Globally the gig economy has seen a boom as layoffs and needs for flexible scheduling have seen more people around the world adopt gig work than ever before. In the U.S., around 40% of Americans are currently working in gig or contract roles.
Job boards are now seeing a stark rise in contract job postings, with Resume-Library noting a 58% increase in the demand for handyman roles month over month. While many think of rideshare drivers and freelancer graphic artists when they think of gig work, the top five gig postings on the site now include the following:
Handyman +58.3%
Market Researcher +50%
Packer +20.3%
Social Media +4.5%
Photographer +4.3%
The U.S. is currently the fastest growing freelance market in the world, experiencing a 78% growth in gig positions over the last year, with the UK following behind at 59% and Brazil at 48%.
By David Rice
Originally posted on ThinkHR