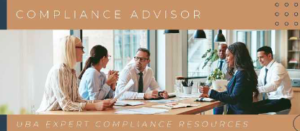 Jan. 23, 2023
Since 2015, federal agencies have been required to annually review the laws and regulations they enforce to adjust applicable penalties for inflation. These adjustments, or so the theory goes, provide higher incentives for plan sponsors to ensure their benefit plans and programs remain compliant. Specifically, the U.S. Department of Labor (DOL) must adjust penalties under the Employee Retirement Income Security Act (ERISA) annually. The DOL recently issued its annual adjusted amounts for penalties assessed after January 15, 2023, for violations that occur after November 2, 2015.
Action steps
To avoid penalties, employers should review their health plans to ensure compliance with ERISA's requirements. Specifically, employers should ensure they are complying with ERISA's reporting and disclosure rules, including Form 5500, annual CHIP notice, and SBC requirements.
Adjustments for 2023
Click here for a list of the Health & Welfare Plan Compliance Errors
This information has been prepared for UBA by Fisher & Phillips LLP. It is general information and provided for educational purposes only. It is not intended to provide legal advice. You should not act on this information without consulting legal counsel or other knowledgeable advisors.
© 2023 United Benefit Advisors, LLC. All rights reserved.